Source: https://www.smartcompany.com.au/startupsmart/analysis/melbourne-sportstech-accelerator-techstars/
US accelerator giant Techstars is bringing a sportstech accelerator to Melbourne.  The new accelerator is TechStars' second sports-focused program, and will be partnering with Australia's governing body for tennis, Tennis Australia, government-backed Victoria startup agency, LaunchVic, and leading sports science Australian University, Victoria University. The mentorship-driven accelerator will run for 13 weeks and accept 10 startups on an annual basis
"Melbourne is the sporting capital of the world," said Will Robinson, VP of Asia Pacific at Techstars. "Partnering with LaunchVic, Tennis Australia and Victoria University, we are poised to deliver an invaluable program to entrepreneurs transforming the world of SportsTech."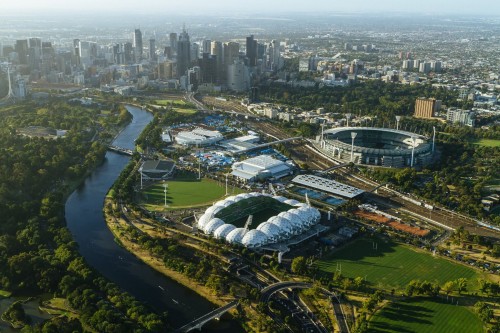 The Techstars SportsTech Melbourne Accelerator will be based at Tennis Australia's headquarters at Melbourne Park, the home of the Australian Open, and program participants will also have access to Victoria University's state of the art sports facilities. The accelerator will support startups across different sectors, businesses, and at different stages, addressing issues in the SportsTech space.
The first year of the program will run from March 2020 through June 2020, culminating in a Demo Day where startups will pitch their accelerated business models to investors and industry leaders.
LaunchVic chief Kate Cornick says that the new accelerator in Melbourne will be a boost to the local startup ecosystem. "It also recognises Melbourne's position as a global sports centre. Melbourne is recognised as one of the world's leading sporting destinations, which, combined with our recognised strengths in health sciences and world-class university system, are the perfect ingredients to capitalise on the opportunities presented by sportstech."
"Capturing a share of the growing global SportsTech market, which is projected to be worth USD $93.8b in 2027, presents a significant opportunity for Victoria to leverage its key strength in sport to fuel skilled jobs growth," says Cornick.
Sam Robertson, associate professor of sports analytics at Victoria University, says it's "a real arms race" for technology in professional sports. Startups, in particular, are a new concept to the pros. "[Professionals] normally have their tried-and-true manufacturers who they work with, and they have no idea really how to navigate that space."
TechStars, combining the expertise of a global player with a local body like LaunchVic, the sporting giant of Tennis Australia and a local university, could help participating startups to come across as more credible. "They add that validity," Robertson says.